Worker Welfare Programs
Insurance
Labor Insurance
Worker's Compensation

Compensation for injuries that occur at or en route to or from work.
*All workers automatically qualify.

Employment Insurance

Covers education, training, unemployment, and more.
Health Insurance and Pension
Sigma Staff will automatically register our associates for pension, labor, and health insurance.
If an associate is uneligible or unable to register, Sigma Staff will notify them and explain the reason.
Please speak to a coordinator for details.
Workers who are covered by insurance are eligible for retirement benefits.
Please see the following sites for details:
Annual Physical Examinations
We conduct physical examinations once a year, between May and July.
We conduct physical examinations once a year, between May and July.
Sigma Staff will arrange for eligible workers to receive full physicals at the medical facility of our choosing and will cover the full cost of the exam.
Paid Time Off
Sigma Staff provides several types of paid leave.
Associates who work a minimum of eighty percent of workdays for six months from the start of a full-time contract will receive ten days of paid vacation time per year.
Prenatal, Postnatal, Childcare, and Maternity Leave.
Please see below for information regarding prenatal, postnatal, childcare, and maternity leave.
The Staff Only Page
The Staff Only page is for associates currently under contract.
This page is available to all working Sigma Staff associates. Associates can view their electronic payslips, stay up to date with Sigma Staff news, and more.
CONTRACT INQUIRY
Click the button below to check your contracts.
Your ID is your email address or telephone number, excluding hyphens.
Your temporary password is the first four digits of your birthday in the MMDD format(eg., January 02 = 0102)
ATTENDANCE AND PAYROLL
Click the button below to report your hours or check your earnings.
Your ID is your email address or telephone number, excluding hyphens.
Your temporary password is the first four digits of your birthday in the MMDD format (eg., January 02 = 0102).
You can check-in to work via your mobile device.
Use the QR code on the right to log in.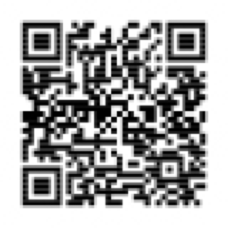 WITHOLDING
Log in here to check your withholding slip. Click Document inquiry at the top right of the page.
Please call 0120-433-532 if you have completed your contract with Sigma Staff, are planning to take some time off, and would like us to issue you a withholding slip.
You will be able to view your withholding slip under Document Inquiry.
Use your Attendance and Payroll ID and password to access your withholding slip.
HEALTH AND WELFARE
IN THE EVENT OF EARTHQUAKE OR OTHER MAJOR DISASTER
In the event of a large earthquake or other major disaster, workers in the affected region will be sent an email to confirm their safety.
Please respond to the URL in the email and inform us of your status.
RULES AND REGULATIONS
Find information about employment terms and conditions, customer service protocols, and other rules and regulations for temporary staff and contract workers below.
Use your attendance and payroll ID and password to access this page.
WORKING ASSOCIATES
We provide personal information protection training during the month of August every year.
We hold regular elections for worker representatives.
Every May we recognize Mental Health Awareness Month, providing information and raising awareness to promote the physical and mental well-being of all of our staff and associates.
Year-end Tax Adjustment
Associates with a clear income who work until the end of December are eligible for year-end income tax adjustment.
*Associates must claim all relevant deductions for the work year, including dependants.
*Year-end income tax adjustment is a procedure for determining if a worker's automatically deducted withholding tax has been over or under the actual tax rate, and adjusting accordingly.
Third Party Career and Health Counseling Services
To promote the health and well-being of all of our workers, Sigma Staff can refer associates to third-party counseling services.
Career Counseling and Consultation
Physical and Mental Health Consultation
Career Advancement Education and Training Program
Sigma Staff provides our associates with the following training and educational support to advance their careers.
*Education and training are paid and provided free of charge.
1. Types of Training

Orientation

We provide orientation and general training to all associates when they begin working.

Long-term

We provide training for long-term associates who work with us for a year or more.

2. Scheduling

We will arrange training around your work schedule and keep you informed of the details.

Orientation

We will inform you of the schedule and course content when you sign your first contract.

Long-term

We will keep you updated regarding the training you're qualified for, depending on how long you maintain continuous employment.

3. Training Guidance

Orientation

We will inform you of training content, schedule, and other relevant information by phone or email.

Long-term

We will inform you of training content and other relevant information by phone or email.

4. Training Content

Orientation Training

Please refer to Career Support, Education, and Training on the homepage, then select and study the relevant materials.

Orientation Guide for New Employees

Training Report

At orientation training, please fill out the timecard you have been provided in advance.

Long-term Training

You will be provided with e-learning under the Sigma Staff guidelines in areas such as PC skill development, business etiquette, and career advancement.

5. Training Pay

Associates will be paid hourly for training, according to their contract.

6. Training Rules and Guidelines

Please schedule training outside of work hours.
Associates are not eligible for training during paid leave.
Please be sure to fill out and submit your time card, as it will be considered proof of attendance.

7. Education and training system

Upon Signing

Basic Business Etiquette
Personal Information Protection
Basic Health and Safety

Upon Starting a Contract

8. Learning Tools

Use your Attendance and Payroll ID and password to access this page.
About Career Counseling
Sigma Staff provides free career counseling for our associates who are seeking placement with a company or organization.
Counselors use self-diagnostic tools to analyze and assess the associate's current situation and offer the best options moving forward.
Who is eligible?

Any working associate who is interested in career counseling.

How do I get an appointment?

Every three months a coordinator will check in with you to evaluate your work situation. At that time they will ask if you would like to schedule a consultation. You may feel free to do so at that time.

*Associates may reserve a counseling session at any time.

How much does it cost?

Career counseling is free of charge.

How long does it take?

A session may last up to sixty minutes.

What do I need to bring?

You don't need to bring anything.

When will my session be?

Counseling is available by appointment.

*Please click on the button and fill out the form below.
Choose Career Counseling as the subject, and enter the date and time that you'd like in the body of the message. A counselor will get back to you shortly.