Log in
The Staff Only Page
The Staff Only page is for associates currently under contract.
This page is available to all working Sigma Staff associates. Associates can view their electronic payslips, stay up to date with Sigma Staff news, and more.
ATTENDANCE AND PAYROLL
Click the button below to report your hours or check your earnings.
Your ID is your email address or telephone number, excluding hyphens.
Your temporary password is the first four digits of your birthday in the MMDD format (eg., January 02 = 0102).
You can check-in to work via your mobile device.
Use the QR code on the right to log in.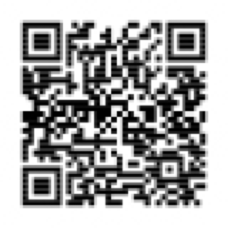 WITHOLDING
Log in here to check your withholding slip. Click Document inquiry at the top right of the page.
Please call 0120-433-532 if you have completed your contract with Sigma Staff, are planning to take some time off, and would like us to issue you a withholding slip.
You will be able to view your withholding slip under Document Inquiry.
Use your Attendance and Payroll ID and password to access your withholding slip.
HEALTH AND WELFARE
IN THE EVENT OF EARTHQUAKE OR OTHER MAJOR DISASTER
In the event of a large earthquake or other major disaster, workers in the affected region will be sent an email to confirm their safety.
Please respond to the URL in the email and inform us of your status.
RULES AND REGULATIONS
Find information about employment terms and conditions, customer service protocols, and other rules and regulations for temporary staff and contract workers here.
Use your attendance and payroll ID and password to access this page.
WORKING ASSOCIATES
We provide personal information protection training for the month of August every year.
We hold regular elections for worker representatives.
Every May we recognize Mental Health Awareness Month, providing information and raising awareness to promote the physical and mental well-being of all of our staff and associates.